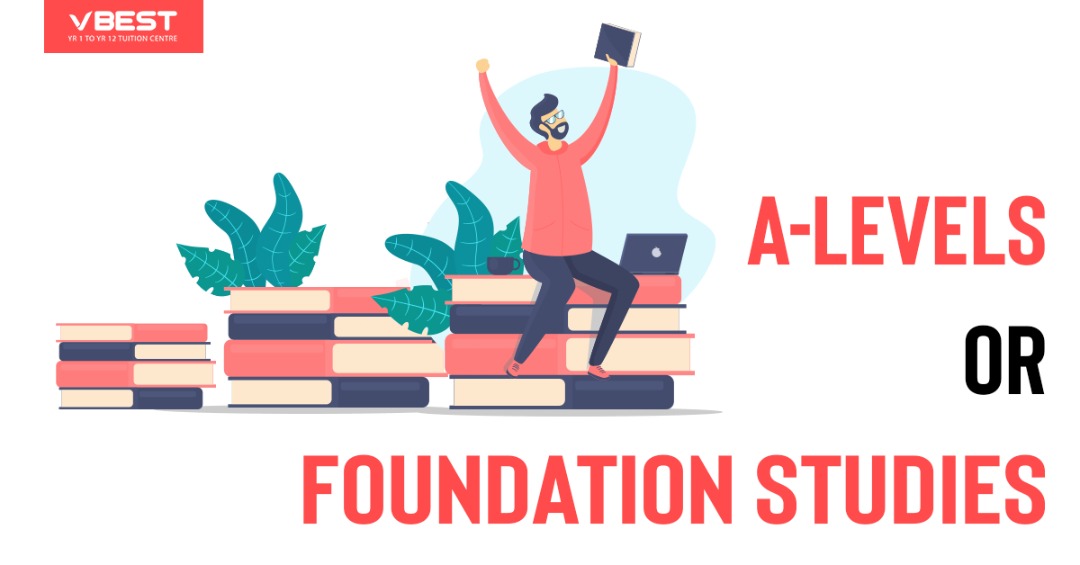 I have just finished my IGs and I can't decide whether to take on A-Levels or Foundations. Pls advice.
A-levels or foundation studies? Soon after you set foot outside of high school, put forth before you the endless possibilities for your future; be it a new job or further studies. There are choices to be made and you may feel lost and frustrated in deciding which Pre-U program to enroll in. I had been there and maybe my experience can provide you with some guidance in your decision making.
Let me start with a little background story, I had an ambition of becoming a doctor since a very young age, after high school I had to decide which pre-u program I should enrol in; just like you. My results were notable; straight A's. Everything seemed as though smooth sailing. I had all the confidence I needed to step into the next stage of my life.
What went through my mind was: "A-levels; although difficult, I think I could handle it. Besides, completing A-levels would be a prove to myself that I can study a difficult course like MBBS. With this certificate, I will have all the options under the sky, to study abroad, to get a scholarship, even if I don't do too well my options are still open.". The only thing I thought about foundation studies was, after that it will be a huge jump for me to catch up during degree. So that was my decision, A-levels.
Flash forward a little to A-level results day, and smooth sailing took a major downturn; I did not achieve what I had expected. The dream of studying MBBS, going abroad and getting scholarships all went down the drain, so did my confidence in furthering my studies. Thinking back now, the one major mistake I made was being overconfident. I did not think about the possibility of me failing to achieve the minimum requirement to study MBBS. On the other hand, I also did not think of the worst case scenario, and was distracted by all the other bonuses that came with A- levels; that I forgotten my ultimate goal.
My advice is, take A-levels only when you have yet to decide what to study given that your choices are in healthcare or engineering, and or if you plan to study overseas. Sure there are many benefits that comes with A-levels, but take utmost precaution because not every case is sunshine and rainbows, and deciding based on your own abilities is also very important. With that said, if you have a set goal in mind, go for foundation studies as it ensures the path to your final destination. For one, foundation studies do not rid your options but gives you a narrowed down selection of degree courses. You may also have the chance to study abroad with twinning programs and even get scholarships with outstanding grades.
A-level or foundation studies? You may take my advice as a grain of salt, and use only what you see fit. Pre-U will be an exciting stage of your life, new environment, new friends and new challenges, so have fun! But not too much fun, prioritising your studies is also as important for it is a stepping stone towards your future studies and career. What if things take a downturn, like what happened in my case? Make It Work. Plans change, I took a 180 degree turn and did a degree in Actuarial Science. And now, here I am writing this article to hopefully help students, my peers and juniors who are finding their way through this maze – Life.
---